When you are out on vacation, you do need some amazing places to stop by and shop at, because let's admit travelling also means exploring places to shop at and buying a variety of stuff you might not find back in your hometown. So, if you are planning on a trip to Delhi from Hyderabad, then rejoice since you have some perfect places to go crazy at and shop your heart out! Delhi sure is a hub for fashionistas with a bunch of shopping centers all over the city selling some trendy stuff. All you have to do is look for cheap flight tickets from Hyderabad to Delhi online and plan your trip!Here are a few of the many shopping places to stop by, while you are here, offering the best of fashion!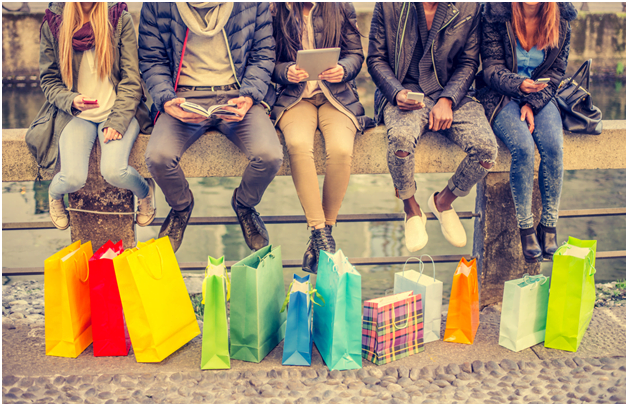 Select Citywalk
The largest and one of the most popular shopping malls in Delhi, Select Citywalk is a must visit for a variety of things to buy while here! Located in the Saket District Center of New Delhi, from stores of National as well as International brands of clothing and jewellery, to makeup, to popular cafes and restaurants, this complex literally has the best of everything you wish to shop all under one massive roof! One of the prominent attractions of the city, Select Citywalk is a place you need to stop by before you head out.
DLF Promenade
The famous Promenade mall of Vasant Kunj in Delhi is also a major favorite of many to experience and shop for the best of fashion. Again, with a ton of different clothing items and accessories and of course places to eat all under one roof, this mall is the most popular in South Delhi. So, if you are someone always looking for fashionable and trendy stuff to buy, then you might not want to miss out on the Promenade mall that offers everything you would want to get your hands on!
Ansal Plaza
The very first mall of its kind in Delhi, Ansal Plaza is in the heart of South Delhi and is still one of the local favorites to shop from and hang out at. While looking for good shopping centers in Delhi, you wouldn't want to miss out on the old yet still trendy in all fashion, the Ansal Plaza! It is vast, and you are sure to find some cool stuff of your choice to look around and shop.
Affordable Street Shopping
If you know Delhi, you would admit that the affordable street shopping here is just as good! Some major places that locals here favor are Sarojini Nagar Market, Chandni Chowk, Janpath Market and Palika Bazar, Lajpat Nagar and a couple more! These are shopping places that offer a bunch of traditional as well as trendy clothes and apparels, jewellery and other accessories,and so much more while going super light on your pocket! You can try and stop by some orthese to find things of decent quality and affordable costs in bulk. You might want to reach to these places early to get your hands-on stuff at more reasonable prices than usual and avoid a lot of crowd! These street shops do have Delhi's best to offer to all the tourists, visitors and of course its locals!
Apart these, Khan Market is another famous attraction of Delhi for shopping with a ton of different varieties of stuff available all at one place; you can stop by this place and have a look if you wish!
Delhi is that one place that attracts not just random visitors but also tourists from across the globe to its shopping centers for the best items. This city will never disappoint the shopping freak in you! Now that we have you sorted for the must-visit places for shopping, head over to online travel portals to plan your trip to Delhi and get the bookings done easily. Look for cheap flight tickets from Hyderabad to Delhi on travel websites, get the best deals on everything necessary for your comfortable exploring and get ready to fly your way to your vacation!