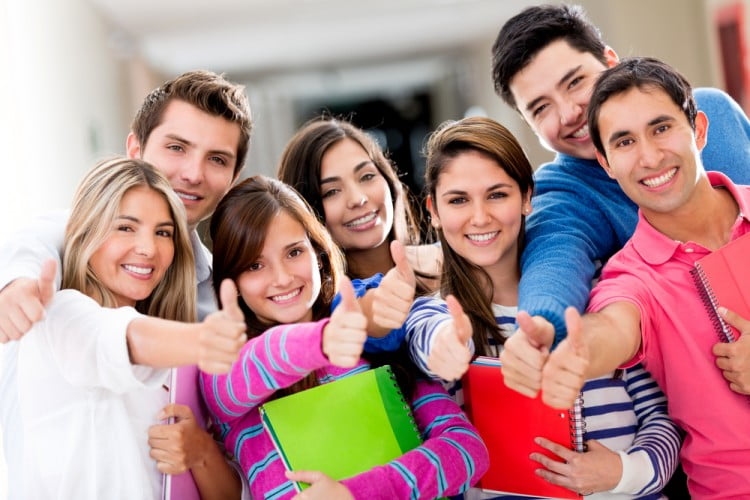 India has seen a large number of private companies and MNCs coming up over the years, offering lucrative job opportunities to job aspirants. Despite that,People in India are mostly inclined towards Government jobs.
What factors make Government jobs more lucrative in the country? There is not one, but many factors that lure every Indian in aspiring for a government job. One basic factor is regular salary- it may not be as high as the salary offered by private companies, but there is this assurance that you get your salary every month, irrespective of whether the economy or the market is doing well or not.
Another benefit of government jobs is that you get a pension your entire life and after that! Such benefits are not available in private companies. Other factors that make Indians insanely obsessed with Government jobs are- less work pressure, housing facilities in government owned quarters, health care benefits and of course, overall work stability.
In the present scenario of an unstable and uncertain job market, this is no surprise that everyother Indian aspires to pursue a government job.
Every year, lakhs of engineering graduates prepare for various entrance examinations to succeed in securing that much coveted government job. We give below a brief idea on the popular examinations that engineers can appear for to get a government job.
GATE
GATE stands for Graduate Aptitude Test in Engineering. It is a national level examination, conducted to offer admission to engineers in post graduate courses. At the same time, it also opens the gates for job opportunities in several government enterprises and research organizations.
Besides giving admission to engineering graduates in MTech/MS in IISc / IITs / NITs in top notch universities, another advantage is that on the basis of GATE scores, engineers can apply to lucrative job positions in some of the top Public Sector Undertakings (PSUs).
Many Government organizations like as Indian Oil Corporation, NTPC, BHEL, Bhabha Atomic Research Centre, Power Grid etc. offer jobs to engineering graduates on the basis of their performance in GATE.
There is 200% assured job placements for MTech students qualifying GATE as most companies prefer GATE score. Even in government-based research institutions and R&D Departments, GATE qualified engineers are highly preferred.
So if you looking for a high paying, stable government job, GATE is the best option for you. Fill and submit your GATE Application Form before the last date of submission.There is no denying the fact that GATE provides an opportunity to join the top rated government organizations, in a high profile technical position with all benefits and perks imaginable.
SSC JE
Staff Selection Commission (SSC) of India conducts the SSC Junior Engineer (SSC JE) entrance test every year to recruit Civil, Electrical and Mechanical engineers in the post of Junior Engineers in various Central Government departments.
These departments include Central Public Works Department, Central Work Commission, Central Water Power Research Station, Department of Posts, Military Engineering Services, Border Roads Organization(BRO), Ministry of Defense etc. The posts offered are classified under Group 'B' of Non-Gazette posts of the Central Government.
Once you get appointed for the post of JE, it means you are a government employee and depending on the department you are posted in, you need to execute a number of tasks. If you are hard-working and dedicated, you move over from a position of Junior Engineer to a position of Assistant Engineer, Executive Engineer or Senior Section Engineer within a period of 5 years.
By the time you retire, you attain the position of a superintendent engineer, with pension and other benefits. A stable government job with a great salary package right from the beginning, SSC Junior engineer is one of the best job options for engineering diploma holders.
The job of Junior Engineers is quite challenging and extensive.However, besides the regular pay package, Junior Engineers are also entitled to a number of perks and allowances such asDearness Allowance, Special Allowance and Medical Allowance that makes it all worth it.
Hence, candidates who desire a secure and comfortable living and wish to work under variousGovernment departments, prepare well in accordance with the syllabus of SSC JE and go for it.
RRB SSE
RRB SE is the best pick for engineering graduateswho are interested in getting lucrative job opportunities in Indian Railways. RRB SSE is conducted by Railway Recruitment Board of the Government of India for the position of Senior Section Engineers in Indian Railways.
It is a national level test offering positions in all 21 Railway Recruitment Board zones. This year, the number of vacancies available for RRB SSE position is more than 4500.
RRB JE
Like SSE, Indian Railways also offer Junior Engineering positions under Railway Recruitment Board of the Government of India. This is one of the best opportunities for fresh engineering graduates.
Every year, lakhs of candidates apply for RRB JE entrance to secure a position. This year, the number of vacancies available for RRB JE positions is more than 5000, thereby increasing the level ofcompetition.
Benefits of working in Indian Railways
Everyone desires for awell-settled life with a perfect career,a decent pay package and benefits along with a safe and secured work environment.Indian Railways is the biggest employer in the country.
For engineering graduates who are keen to join government departments, RRB JE and RRB SSE positions are very popular. Not only you get a chance to work with the Government of India but also you get a lot of additional benefits for being employed in the government sector.
Though the pay scale may not be very high, there are allowances and perks which compensate for it. All employees working in Indian Railways get benefits such as Dearness Allowance, Transport Allowance, House Rent Allowance or Service Quarters.
The railway quarters are provided with all the basic amenities and facilities required.Employees are trained to higher level of technical competency due to increased modernization of railways. With recent revision of 7th Pay Commission, salaries of railway employees have increased considerably.
Working with Indian Railways also mean free travelling to and from any part of India by trains, free education for children and medical facilities. And how can we forget the Indian Railways' pension to its employees, which ensures financial security for a lifetime for the entire family
IES
Indian Engineering Services or IES is a national level entrance test conducted for engineers to workunder the government of India. With a designation as a Class-1 officer, engineers can apply for jobsin public sector economy such as Power, Defense, Indian Railways, Telecommunications, Central Water engineering, Central Engineering Service, etc.
Engineering graduates in the age group of 21 to 30 years can apply for IES conducted by the Union Public Services Commission (UPSC). The nature of work/position offered depends on their engineering branch and the service they are recruited in. IES allows the candidates to work in different sectors of distinct branches and posts.
IES attracts engineering graduates for status, power, popularity and facilities. Also, you get a chance to work as an engineer in the Indian Defense Services, Indian Ordnance Factories Services (IOFS), Indian Railway Services, Indian Navy, Indian Naval Armament Services, Geological Survey of India, and in various other reputed government organizations.
AFCAT
If you have the zeal to do something for your country in a position of authority as an engineer, then one best option is to appear for AFCAT.
AFCAT stands for Air Force Common Admission Test and is conducted to offer positions in posts of Flying, Ground Duty (Technical) and Ground Duty (Non-technical) under Indian Air Force. For engineers, the position offered is that of Ground Duty (Technical).
For an engineer, getting a job in IAF will enable him to lead and control, to inspire others, to develop confidence and most important of all, it prepares you to face pressures and challenges and makes you stand out from the crowd at all times.
And yes, do not forget the pay and allowances. Officers are entitled to medical cover for self and family, leave travel concession, furnished accommodation and supply of entitled rations, canteen and officers' mess facilities and many more.
DMRC
Another popular examination for engineers to get government jobs is to appear for DMRC recruitment. Delhi Metro Rail Corporation Limited (DMRC) invites applications from engineering graduates for the positions of Assistant Manager, Station Controller/ Train Operator, Junior Engineer, Senior Section Engineers etc.
The candidates applying for the post of Assistant Manager should be a GATE qualified candidate. For SSE positions, experienced engineers are preferred.
Like all Government jobs, DMRC offers its employees a wide number of perks and benefits. Employees are offered personal loans, house loans, car loans on nominal interest, gratuity, medical benefits, leave travel concession, house lease or company owned accommodation in NCR, cashless medical facility at all major hospitals or reimbursement of medical claims, retirement benefits etc.
Of course, the range of benefits vary in accordance with the positions.
These are few of the popular examinations that engineers can opt for to get lucrative job opportunities under Government of India. There are lots of opportunities in government owned companies for engineers as with increased technological advancement in the recent past, the demand of high quality technical expertise has also increased. So forget about private organizations and MNCs and prepare well for competitive exams to get the government job of your choice.