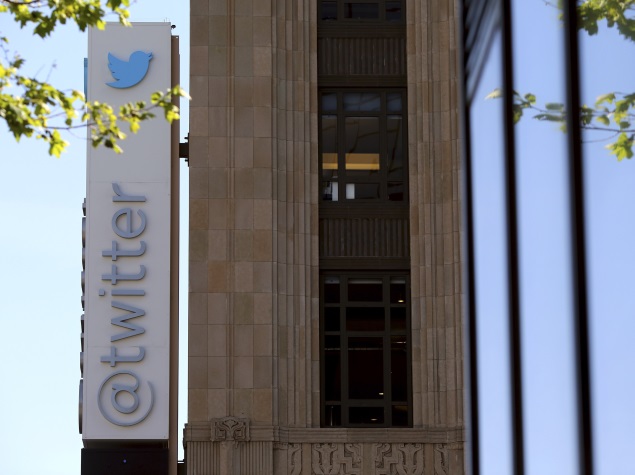 Some things can't be summed up in 140 characters.
Twitter Inc's announcement that Dick Costolo would exit as CEO on July 1 was long on plaudits but offered few clues on how the company will tackle its biggest problem: user growth.
Twitter' shares were down 0.6 percent in early afternoon trading on Friday, after rising much as 3.9 percent just after the opening, as investors assessed the company's prospects.
Analysts said Twitter has an uncertain future unless it can reverse slowing user growth by introducing new features that will help it win a bigger chunk of the digital advertising market from rivals such asFacebook Inc.
Some also wondered whether Twitter, with its 300 million users, could be takeover target.
(Also see:  Twitter to Remove 140-Character Limit From Direct Messages)
"Prospective buyers have been interested in purchasing Twitter in the past, and during the interim (CEO) search period we believe the opportunity for acquisition is heightened," Jefferies analysts wrote in a client note.
Twitter's current market value is about $23.5 billion (roughly Rs. 1,48,284 crores), suggesting a bid would have to be pitched at around $30 billion (roughly Rs. 1,89,299 crores).
Google Inc is often mooted as the most likely suitor. However, SunTrust Robinson Humphrey analyst Robert Peck said a deal was unlikely in the near term as that would have been an attractive alternative to a CEO change.
For now the main issue for investors is the lack of clarity on the company's prospects, Macquarie Research analysts wrote.
"We believe there limited visibility into TWTR's potential, limited understanding of catalysts to drive fundamental improvements, no expectations of a change in strategy, little reason to think financials will reaccelerate (near term), and limited valuation support," the analysts wrote in a client note.
"We certainly agree that TWTR has unmet potential and that a new CEO could help, but it is unclear if the company can reach its potential based on its current strategy and trajectory."
Twitter had a 1.6 percent share of the $50.7 billion (roughly Rs. 3,19,916 crores) U.S. digital advertising market in 2014, compared with Facebook's 10.4 percent, according to research firm eMarketer.
Who's next?
Analysts said the new CEO – co-founder Jack Dorsey will take over on an interim basis – will need to put monetization of the product on the backburner to focus on user growth.
"We believe that a replacement CEO may be able to better define Twitter as an event-driven platform, attract larger branded advertisers, and respond more rapidly to changes in the
marketplace," Brean Capital analyst Sarah Hindlian wrote.
Much will depend on who that CEO turns out to be.
The new CEO needs to be product expert, said James Cakmak, an analyst at Monness, Crespi, Hardt & Co.
"Not a sales background, not a financial background. A product background. That is essential to kind of setting the company up for the next stage of growth," Cakmak said.
Dorsey, who was ousted as Twitter's chief executive in 2008, is staying on as CEO of mobile payments startup Square Inc for now, but analysts said he could well take the Twitter job on a permanent basis.
Other possible candidates, according to SunTrust Robinson Humphrey, include former Yahoo Inc CEO Ross Levinsohn; Mike McCue, the CEO of newsreader app company Flipboard; Instagram founder Kevin Systrom; and Evan Williams, CEO of blogging website Medium.
Williams, who helped to launch Medium in 2012, is a co-founder of Twitter and a director of the company. Costolo took over from him in October 2010.
Several analysts also mentioned Adam Bain, Twitter's head of global revenues and partnerships, as a potential candidate.
Costolo took Twitter public in November 2013, and the stock closed at $44.90 on its first day of trading. Up to Thursday's close, it had fallen about 20 percent since then, and it has lost about half its value from its peak in late 2013.
["source-gadgets.ndtv"]