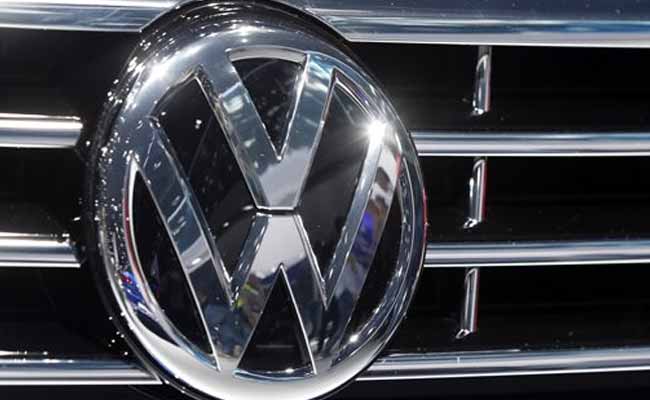 WOLFSBURG, GERMANY: 
Christmas carols ring out in the northern German town of Wolfsburg, while production lines at the sprawling Volkswagen plant remain silent for a three-week break.
The hometown of the German auto giant is hoping the season's festivities will provide some respite from the global scandal that broke three months ago when VW was exposed for having installed pollution-cheating software in its diesel engines.
Like towns throughout Germany, Wolfsburg — which owes its very existence to the iconic carmaker — has an annual Christmas market packed with wooden cabins selling doughnuts, hotdogs and mulled wine to throngs of visitors.
The market is in Porschestrasse or Porsche Street, named after the car company's founder.
"Visitor numbers are up this year. More people are coming to the Christmas market," said Joachim Schingale of a Wolfsburg marketing group which is in charge of attracting tourists to the town situated 200 kilometres (124 miles) west of Berlin.
One vendor, Johnny Traber, grills salmon on firewood at a stand he has run for the past four years.
"For the moment, there's no difference to last year," said the 40-year-old from Duesseldorf.
'Crisis already over'
For this time of year, the weather is unseasonably mild and sunny. And perhaps it adds a little to the positive feeling that's tangible in the town of 124,000 residents.
The massive scandal — triggered when VW was forced to admit in September that it had installed so-called defeat devices in 11 million diesel engines worldwide — does not seem to have permanently dented morale in Wolfsburg.
"The crisis is already over," said 76-year-old Peter Philipp.
When the scandal broke, his friend Lothar Schroeder, who worked for VW for a quarter of a century, was "shocked" and "disappointed" like everyone else, he said.
People were scared they would lose their jobs.
"But that hasn't been the case. There haven't been any redundancies," said his wife Heidrun, 72.
At the City-Galerie shopping mall, manager Janine Marz noted that "of course, at the beginning, there was uncertainty about possible fallout from the scandal, but at the moment, I don't see any repercussions." .
Under the Christmas baubles and lights, the mall is packed with shoppers.
"We're very happy. The shopowners say business is comparable to last year," she said.
Town budget worries
Wolfsburg is a young town, which only sprang up after the Volkswagen factory was built back in 1938.
"For the past 70 years, people have been living here alongside a gigantic manufacturing plant. That has both its advantages and its drawbacks. But everything has always turned out OK in the end," said Schingale, whose tourist office is 80-percent financed by the town authorities.
Wolfsburg has, however, warned that the office's budget, which has doubled over the past five years, will be frozen at best next year.
The VW plant employs more than 70,000 people and the local business tax it pays makes up the lion's share of the town's finances. So Wolfsburg is worried that the vast financial costs facing the carmaker will also hit its own coffers.
At the end of September, the town's mayor announced an immediate freeze on spending and hiring. And the 2016 draft budget presented this week estimates a drop of around one-third in tax revenues and a 40-percent cut in investment.
"We don't really know where we're headed," Wolfsburg's finance chief Thomas Muth told the local press recently.
Volkswagen said that it expects worldwide sales of its own VW brand to fall this year for the first time in a decade. Employees will have to forego a 2016 bonus.
Still, VW loyalty remains.
Lothar and Heidrun Schroeder, who live in the nearby town of Helmstedt, plan to come back to Wolfsburg in January to collect their new car. The model? A Volkswagen, "of course."
["source-ndtv"]