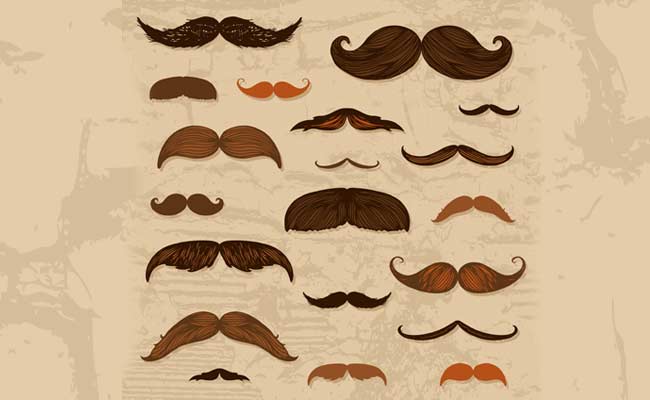 If our headline made you think this study must be kind of a joke, you're right! But it's the kind of joke you have to laugh at to keep from crying. And it's actually a real study.
Confused? Every year, the British Medical Journal puts out a special Christmas issue full of quirky (but still peer-reviewed) studies. They're always offbeat and often quite small, but they're all studies designed to make you chuckle. This year, one of the humorous studies brings up a serious topic: Sexism in science and medicine.
The study, in short, found that mustaches – while increasingly rare, with the researchers citing reports that less than 15 percent of men in the United States sport such facial hair – still outnumber women in positions of medical power.
"We defined a mustache as the visible presence of hair on the upper cutaneous lip and included both stand alone mustaches (for example, Copstash Standard, Pencil, Handlebar, Dali, Supermario) as well as mustaches in combination with other facial hair (for example, Van Dyke, Balbo, The Zappa)," the researchers write in the study. "Department leaders with facial hairstyles that did not include hair on the upper lip (for example, Mutton Chops, Chin Curtain) were considered not to have a mustache. We evaluated each leader for the presence of facial hair regardless of sex."
The cross-sectional analysis of medical leaders was published by researchers from the University of Pennsylvania, Berkeley Law, and the University of California San Francisco. The researchers point out that women were once scarce in medical schools, but have made up about half of most classes for long enough that positions of leadership at health institutions should be looking a little more diverse by now. But in the world of U.S. academic medicine, just 38 percent of full-time faculty, 21 percent of full professors, and 16 percent of deans are women.
"Moustachioed individuals significantly outnumber women as leaders of medical departments in the US," the researchers conclude in the study. "We believe that every department and institution should strive for a mustache index ≥1."
The mustache index, in addition to being the name of my new prog rock band, is a the ratio of women to men with mustaches. And before you get all up in arms about the suggestion that women should outnumber men, stop and think for a second about how few men with mustaches you know.
Of the 1,018 medical department leaders examined by the study, only 190 were moustachioed men. But only 130 were women. That's 13 percent women and 19 percent men with visible hair on their upper lip. Bringing the mustache index up to 1 without adding more leadership positions would actually still leave us pretty far from gender parity.
Just five specialties had more than 20 percent women department leaders, and these were obstetrics and gynecology (36 percent), pediatrics (31 percent), dermatology (23 percent), family medicine (21 percent), and emergency medicine (21 percent).
Mustache density was thickest in psychiatry (31 percent), pathology (30 percent), and anesthesiology (26 percent). But 10 specialties were 20 percent moustachioed or more.
It's true that this isn't, like, the be-all-end-all argument that medical schools need more women at the top. It's clearly a gag, and as my roommate wisely said this morning, "I'm sure if someone made a chart, we'd see that mustaches are going down and women are on the up."
And the researchers are open about the limitations of their study. "Misclassification of mustaches is another potential limitation, and our data are only as accurate as the institutional websites: photos might be out of date, especially for senior staff who might strive to look younger. Also, we could not confirm that mustaches in photos were real, although two authors are trained in dermatology and skilled at examining hair growth," they write.
But the study is inspired by more "serious" research, and the problem is a real one. "Sex discrepancies in leadership are distressingly common across specialties," the researchers write.
The researchers advise against improving the mustache index by pressuring male doctors to shave, as this would be discriminatory.
Instead, they write, medical institutions might consider making their ranks more welcoming to qualified women. Strong policies against sexual harassment, better family leave, and strong mentoring programs could all help level the playing field while keeping a fair amount of facial hair in the mix.
["source-ndtv"]