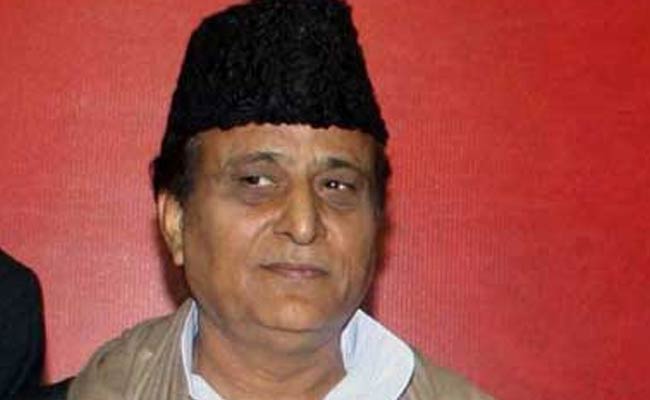 RAMPUR: 
In an apparent reference to the Gujarat riots, Uttar Pradesh Minister Azam Khan today alleged attempts are being made to create "disturbing" conditions like in 2002, with an eye on upcoming elections in many states.
"Attempts are being made to create disturbing conditions as those had emerged in 2002, with a dangerous inclination, keeping in mind the upcoming elections in three states in 2016 and then in UP, in 2017," the state Cabinet minister said.
Speaking at a programme last evening to handover financial assistance to 125 girls for their marriage, the minister attacked Prime Minister Narendra Modi for his statements on protection of cow, and the Ganga.
He again alleged that the BJP has taken massive donation from a "beef exporter", a charge the party has already denied.
He said the BJP had made all efforts in Bihar to garner support on these three issues – cow, the Ganga and the temple – but they received a "historic drubbing".
Mr Khan asked the saffron outfits as to why they have not disclosed the details of the donations collected in the name of Ram Mandir.
"Where is the huge amount of money? If the people s money is returned to them, it would help eliminate poverty to a very great extent," he said.
Mr Khan, who is the national general sectary of the Samajwadi Party (SP), today again spoke of his desire to become PM, just days after he asserted he is the "fittest" person to hold the post.
"I possess all the capabilities and competence to hold the coveted position. The moment Narendra Modi steps down, SP supremo Mulayam Singh Yadav himself would propose my name for that post. A proposal for any lesser position shall be an attempt to hurl insult upon me," he said.
"I have already issued a warning to the BJP to vacate the seat for I am coming. You are not capable of defending the country but I would exhibit the way to safeguard it," he said.
The minister, who was the chief guest at the programme on the occasion of Minorities Day, opined that the Day is being observed at the behest of UNO, which instead of behaving like an independent organisation remained an "enslaved entity" of the US.
There are super powers who are engaged in launching exploitation of poverty-stricken countries to augment their economies, he alleged.
["source-ndtv"]