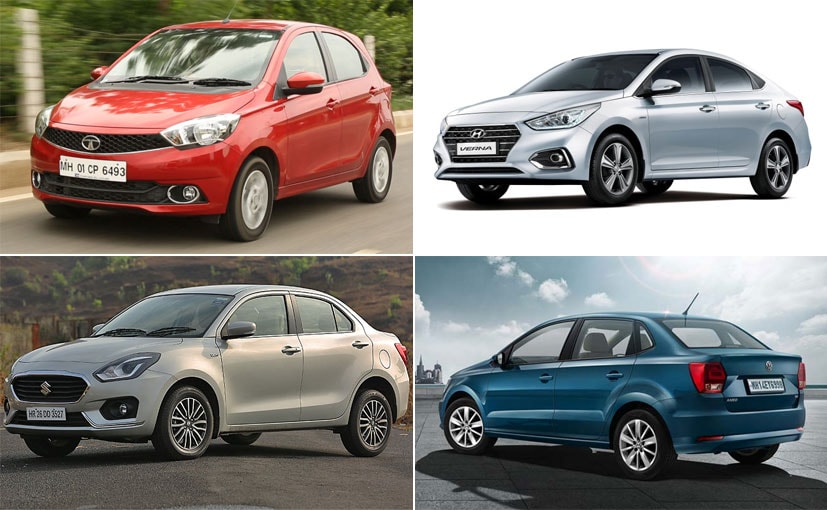 Car imports from India to the UK spiked last year with an 8.3 per cent hike in registration of Indian-built vehicles by buyers in Britain, authorities said today. While imports were strong, exports to India declined, according to the latest UK automotive industry figures released here. The Society of Motor Manufacturers and Traders (SMMT) found that the popularity of Indian-built cars marked a spike in the UK last year, with buyers in Britain registering 34,149 cars imported from India.
This represents an 8.3 per cent hike as compared to 2016 imports, according to the industry figures.
However, India's rank came down from eighth in 2016 to 12th last year on the list of Britain's biggest Asian markets, as exports of cars to India from the UK declined by 66.0 per cent to 1,144 units as compared to 3,372 units in 2016.
The decline follows investment by some manufacturers in local assembly, shipping components to India rather than fully assembled vehicles to operations there.
"It reflects more investments being made in India and capacity expansion in the country. Most companies prefer to build close to where they sell," said Mike Hawes, chief executive of SMMT, one of the UK s largest trade associations.
Tata Motors-owned Jaguar Land Rover (JLR) continued to dominate the top five UK-based bestsellers in India with Range Rover Sport, Land Rover Discovery, Range Rover Velar and Range Rover occupying the key spots except MINI One, which proved the second most popular UK brand among Indians last year.
Reacting to news of JLR's recent announcement to temporarily cut its production schedule at Halewood in England's Merseyside from the second quarter of this year, Hawes said that the Indian-owned luxury car-maker remains a "fantastic success story" which continues to invest in the UK.
"The UK and Indian automotive sectors have a rich heritage of partnership and investment, and deepening this relationship through mutually-beneficial trade deals is of high importance to both.
"Due to the highly integrated nature of the global automotive sector, it is vital we secure the right deals, both in Europe and globally, for the benefit of our respective industries, economies and consumers worldwide," he said.
Across the wider Asian region, demand for British-built cars rose by 10.4 per cent in 2017, with 200,280 motorists choosing a UK-made brand, up from 181,370 in 2016.
China, Japan and South Korea topped the UK's Asian export markets, taking more than three-quarters (76.7 per cent) of all cars shipped to the region.
Overseas demand continued to dominate the industry, accounting for 79.9 per cent of all UK car output and Europe by far the UK's biggest trading partner.
Among other countries showing notable growth last year were Japan (24.5 per cent), China (19.7 per cent), Canada (19.5 per cent) and the US (7.0 per cent).
Overall, UK car production registered a decline in 2017, with 1,671,166 vehicles rolling off production lines marking a – 3.0 per cent decrease on 2016.
Exports also reflected a downward trend of 1.1 per cent in 2017, prompting the SMMT to call for urgent clarity on the transition period to be triggered when Britain leaves the 28- member bloc European Union (EU) in March 2019.
"We urgently need clarity on the transitional arrangements for BREXIT, arrangements that must retain all the current benefits else around 10 per cent of our exports could be threatened overnight," Hawes warned.
The latest figures also reflect a decline in UK automotive investment by 33.7 per cent to stand at 1.1 billion pounds in 2017, down from 1.66 billion pounds in 2016.
The industry blames a 9.8 per cent fall in overall output for the domestic market on declining business and economic confidence and confusion over the UK government's policy on diesel.
The SMMT sought to allay fears around diesel vehicles, saying the industry is already moving towards targets of creating more hybrid and zero emission vehicles.
Meanwhile, it claims the UK's reputation as a centre for excellence in engine design and manufacture was boosted in 2017, with demand for British-built engines growing at home and overseas.
Overall UK engine output rose 6.9 per cent to more than 2.7 million units with 54.7 per cent destined for car and van plants around the world.
The UK now exports around 1.5 billion pounds worth of components each year to help build vehicles in Asia, while importing more than double that amount.
["Source-ndtv"]