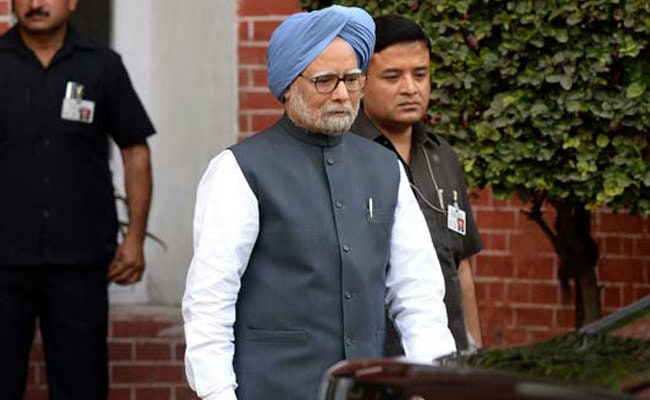 NEW DELHI: 
A Special Court today rejected plea to summon former Prime Minister Manmohan Singh as a defence witness by the director of a private company who is an accused in a coal scam case.
Special CBI Judge Bharat Parashar dismissed the plea to summon the ex-prime minister's to depose about genuineness of the documents brought from the Prime Minister Office (PMO) and Ministry of Coal.
The accused, Jharkhand Ispat Pvt Ltd (JIPL) Director R S Rungta had said in his plea, "He (Manmohan Singh) will prove the record of the Coal Ministry and the decision taken by him about constitution of screening committee and its functions and powers and would also prove the corresponding record of the Ministry of Coal."
Besides R S Rungta, the other two accused in the case are JIPL and its other director R C Rungta.
The case pertains to allotment of North Dhadu coal block in Jharkhand to JIPL allegedly on the basis of false and forged documents.
The court had on November 21 concluded the recording of statements of accused in the case.
JIPL and both the Rungtas were earlier put on trial by the court which had framed charges against them for securing allotment of the coal block allegedly on the basis of false and forged documents.
The court had framed charges against the three accused for alleged offences punishable under sections 120-B (criminal conspiracy) read with 420 (cheating), 467 (forgery of valuable security), 468 (forgery for the purpose of cheating) and 471 (using a forged document as genuine) of the Indian Penal Code.
All the accused had pleaded not guilty and had refuted the allegations levelled against them by CBI.
In its chargesheet, the CBI had alleged that it had found in the probe that JIPL had "grossly misrepresented" a number of aspects before Ministry of Steel (MoS) and Ministry of Coal (MoC) to inflate their claim, thereby inducing MoC officers and the screening committee to allocate the coal block to them.
["source-ndtv"]