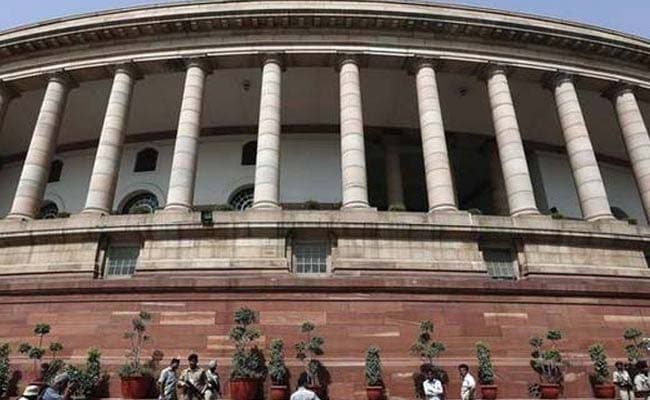 NEW DELHI: 
The government today hoped that the Congress and other opposition parties would stand by their "promise" and help in passing of the pending bills as there is no possibility of extension of Parliament "as of now".
"There are around 16 bills which are pending. 12 of them have been passed in the Lok Sabha and they are all important bills concerning the welfare of the people," Parliamentary Affairs Minister Venkaiah Naidu said.
He hoped that all the parties will go by the spirit of the House.
Mr Naidu noted that Congress and others have given positive signal that they will pass some of the important bills.
"I hope they will stand by their word and see to it that the bills are passed," he said speaking to reporters. Mr Naidu pointed out that there are only three more working days for the Parliament.
"Within the three days also, if all us decide, we can discuss and decide about all these bills," he said, adding that if there are amendments, some of the bills will have to go back to the Lok Sabha.
On the possibility of extension of the Winter session of Parliament, Mr Naidu said, "As of now there is no possibility of immediate extension of Session because 25th is Christmas and people from far off places like Kerala, North East have to travel a lot. That is why we thought of closing the session by the 23rd," he said.
"And depending on whats going to happen, we will decide about the subsequent session," he said.
Mr Naidu said, "the party has taken note of" BJP lawmaker Kirti Azad's comments against Arun Jaitley.
["source-ndtv"]