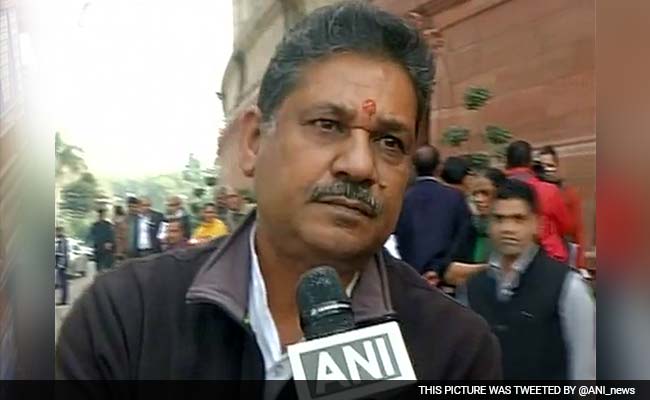 NEW DELHI: 
The row over alleged financial bungling in Delhi and District Cricket Association (DDCA) resonated in Parliament today with BJP member Kirti Azad embarrassing the ruling side by demanding time-bound Special Investigation Team (SIT) probe while Congress pressed for resignation of Union Finance Minister Arun Jaitley who dismissed charges against him as "baseless" and "wrong".
Congress staged a walkout in Lok Sabha which was led by party chief Sonia Gandhi.
While the Rajya Sabha was adjourned repeatedly over the issue, in the Lok Sabha, Kirti Azad, a known detractor of Mr Jaitley, egged on Congress to seek a time-bound SIT probe. Congress members were already shouting slogans in the Well, demanding resignation of the finance minister, who formerly headed the DDCA.
Ruling out Mr Jaitley's resignation, Parliamentary Affairs Minister M Venkaiah Naidu said that the Finance Minister is known for his "impeccable character, honesty and maintaining high standards in public life".
Mr Jaitley said, "The charges (against me) are baseless and wrong. This is all I have to say."
Kirti Azad was apparently not impressed by Jaitley's defence that Serious Fraud Investigation Office (SFIO) probe found nothing wrong, saying it had looked only into the civil matters and that recently Central Bureau of Investigation (CBI) had issued a notice to DDCA.
The issue was raised in the Lok Sabha by KC Venugopal of Congress who claimed that there were "gross irregularities" in Delhi and District Cricket Association (DDCA) when Mr Jaitley headed it and alleged his involvement.
"A laptop was hired for Rs. 36,000 for a day, printer for Rs. 3000 and a 'puja ki thali' for Rs. 5,000 for a day. 14 companies did not exist or information about them was not correct," Mr Venugopal alleged.
In reply, Mr Jaitley noted that it cost Rs. 114 cr to build Kotla stadium, which was merely a "field" prior to the construction, he attacked Congress, saying the Nehru stadium was renovated at a cost of Rs. 900 cr and the Dhyanchand stadium for Rs. 600 cr. The Kotla stadium has a seating capacity of 42000, the Dhyanchad stadium seats only 14000 people.
As Congress members began their protest in the midst of his reply, an upset Mr Jaitley asked them to sit down, saying "you should have courage to listen. Why do you find my reply so inconvenient? It is not a charge against you."
["source-ndtv"]