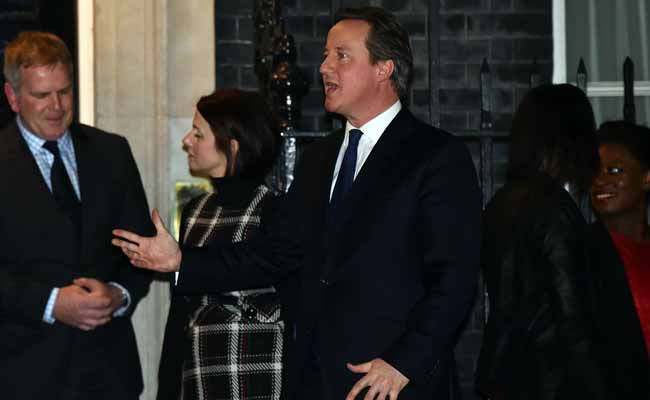 LONDON: 
Remarks by US presidential hopeful Donald Trump on Muslims were "divisive, stupid and wrong", British Prime Minister David Cameron told parliament today.
"I think his remarks are divisive, stupid and wrong and I think if he came to visit our country, he would unite us all against him," Cameron said when asked whether he supported a petition to ban Trump from entering Britain.
Trump has vowed to ban all Muslims from entering the United States if he succeeds in his bid to become the next US president.
The pledge sparked an outcry in Britain, where around five percent of the population are Muslim. More than 560,000 people signed a petition to ban Trump from entering the country following his remarks.
"In our country we have legislation that stops people from entering the country who are deemed not to be conducive to public good," opposition Labour MP Tulip Siddiq, who is Muslim, told Cameron in parliament.
"Does the prime minister agree that the law should be applied equally to everyone, should we be making exceptions for billionaire politicians?"
Cameron replied he agreed on banning radical preachers but disagreed with the idea of banning Trump from Britain.
"I agree with her that it is right that we exclude people when they are going to radicalise or encourage extremism. I happen to disagree with her about Donald Trump," Cameron said.
["source-ndtv"]