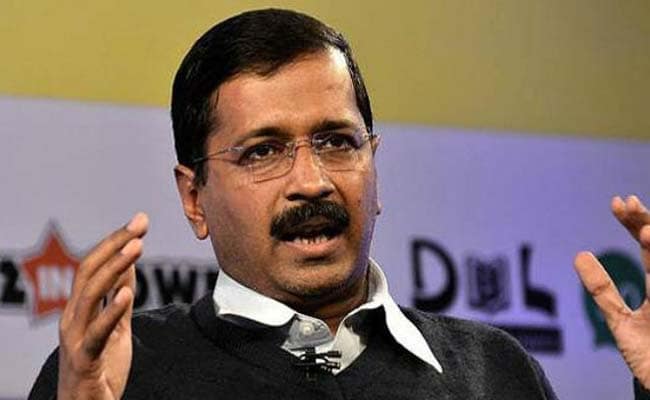 NEW DELHI: 
Lashing out at Delhi Chief Minister Arvind Kejriwal after his fresh attack on the Modi government over investigations into the Delhi cricket body, the BJP today asked him to be "ready to go to jail" in the defamation case filed by Finance Minister Arun Jaitley.
Accusing him of taking "one unconstitutional step after another", the BJP said Mr Kejriwal's government has been a "complete failure" and the chief minister has been resorting to levelling politically -motivated charges against party leaders to "hide" its failures.
"Kejriwal and his associates should be prepared to go to jail. His government has taken a number of unconstitutional decisions to hide its failures and corruption," BJP national secretary Shrikant Sharma said.
In a new confrontation between the Centre and Mr Kejriwal, an inquiry initiated by the Delhi government into alleged corruption in the main cricket administration body for the capital has been declared unconstitutional. Mr Kejriwal's response to the Centre: see you in court.
The Chief Minister has already been sued for defamation by Finance Minister Arun Jaitley, whom he has accused of facilitating vast corruption during his 13 years as the head of the Delhi and District Cricket Association (DDCA).
The Centre and Mr Kejriwal have established an epic hostility in the last year, with both sides accusing each other of over-stepping boundaries and impeding the governance of Delhi.
The union Home Ministry has said the inquiry launched weeks ago by the Delhi government is illegal because it does not have the jurisdiction to look into the affairs of the DDCA. That opinion "is not binding on the Delhi government," Mr Kejriwal tweeted. He added that if the Centre wants, it can take its complaint to court, but the inquiry will continue.
["source-ndtv"]