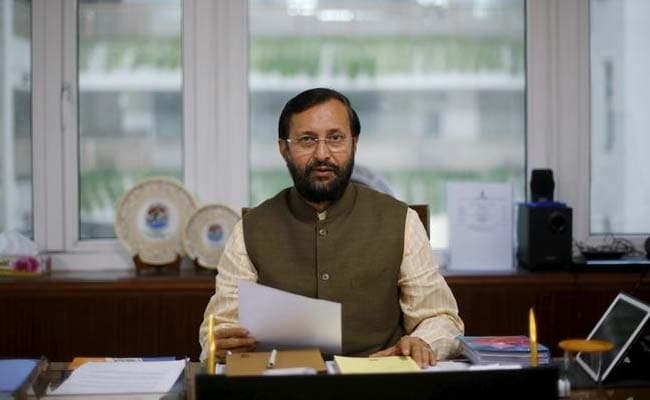 NEW DELHI: 
Asserting that it has "secured" India's interest in the Paris agreement on climate change, the government today said the pact meets its "broad expectations" and recognises the country's development imperatives.
"We feel vindicated that all our major requirements have been accepted and have become a part of the agreement," Environment Minister Prakash Javadekar told Parliament.
He made the statement in both the Houses amid the din due to noisy protests by members of Congress and some other parties over a host of issues.
Mr Javadekar, who had led an inter-ministerial delegation that participated in the Conference of Parties in Paris, highlighted the major aspects of the agreement which, he said, recognised the imperatives of climate justice, the specific needs and special circumstances of developing countries, a point made by India.
"The agreement also explicitly recognises that the principles of equity and common but differentiated responsibilities and respective capabilities in the light of different national circumstances will be respected.
"India has been a strong advocate of the principle of differentiation and operationalisation of common but differentiated responsibilities (CBDR)… I am pleased to inform the House that India has been able to secure its interest and that of the developing countries in this agreement. The Paris agreement meets our broad expectations," he said.
Throughout the course of the negotiations, India engaged constructively and in good faith, he said, adding that the path-breaking alliance will provide an "unprecedented" boost to solar energy development.