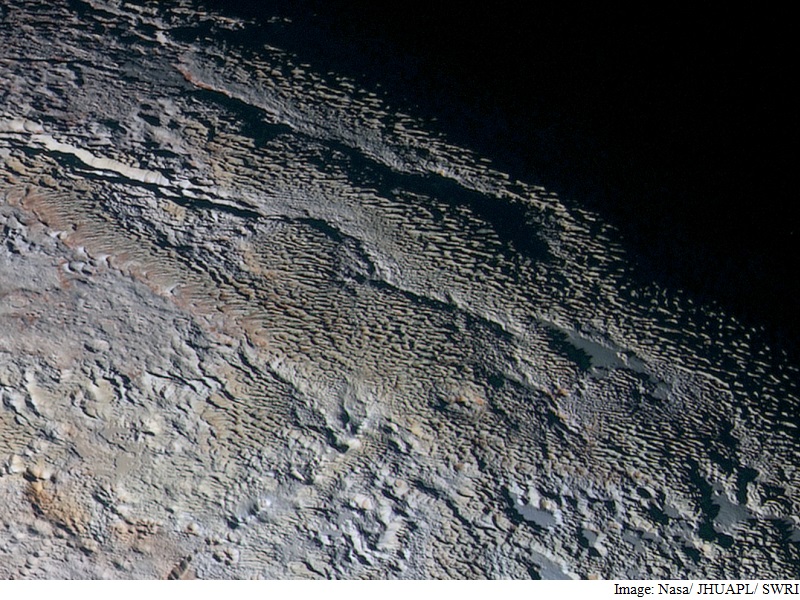 New "snakeskin" mystifying images of Pluto sent by Nasa's New Horizons probe have revealed a multitude of previously unseen topographic and compositional details.
The images captures a vast rippling landscape of strange, aligned linear ridges that has astonished New Horizons team members.
"It is a unique and perplexing landscape stretching over hundreds of miles," said William McKinnon, New Horizons team's deputy lead from Washington University in St Louis.
"It looks more like tree bark or dragon scales than geology. Maybe, it is some combination of internal tectonic forces and ice sublimation driven by Pluto's faint sunlight," he added in a statement.
The "snakeskin" image of Pluto's surface is just one tantalising piece of data New Horizons sent back in recent days.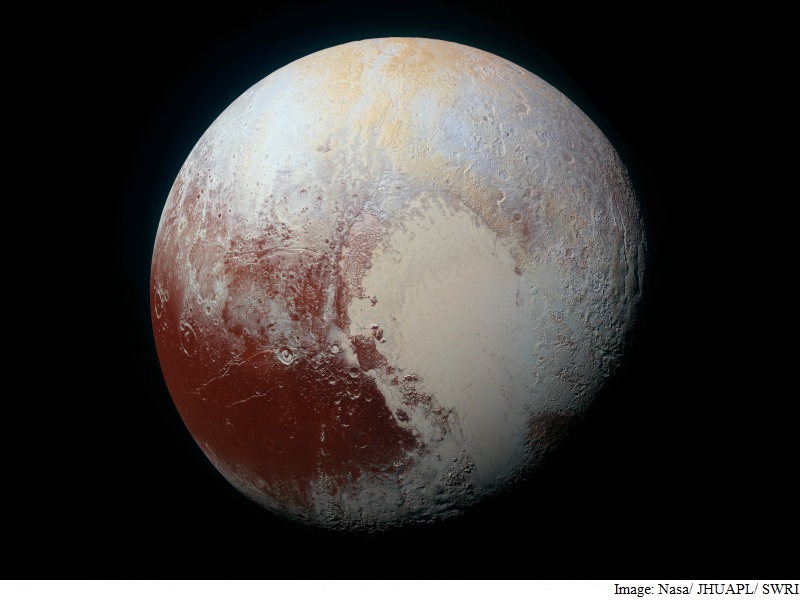 The spacecraft also captured the highest-resolution colour view yet of Pluto, as well as detailed spectral maps and other high-resolution images.
The new "extended colour" view of Pluto shows the extraordinarily rich colour palette of Pluto.
"Many landforms have their own distinct colours, telling a wonderfully complex geological and climatological story that we have only just begun to decode," noted John Spencer from Southwest Research Institute (SwRI) in Boulder, Colorado.
Beyond the new images, new compositional information comes from a just-obtained map of methane ice across part of Pluto's surface that reveals striking contrasts.
"With these just-downlinked images and maps, we have turned a new page in the study of Pluto beginning to reveal the planet at high resolution in both colour and composition," added New Horizons principal investigator Alan Stern.
The distribution of methane across the surface is anything but simple with higher concentrations on bright plains and crater rims, but usually none in the centres of craters or darker regions.
["source-gadgets.ndtv"]