NEWS FLASH
India-Pakistan Foreign Secretary level talks to be held on January 15 in Pakistan, reports news agency ANI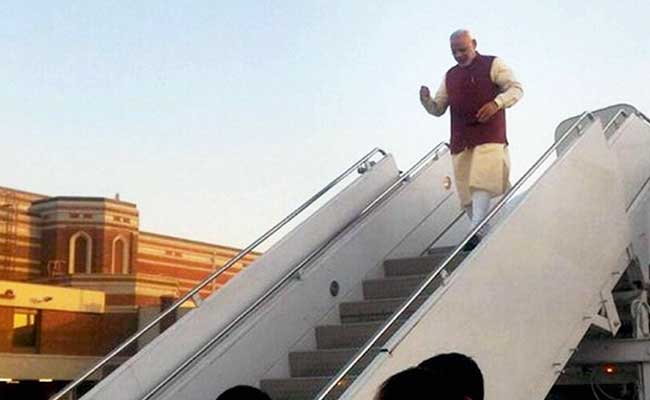 NEW DELHI: 
Prime Minister Narendra Modi's visit to Lahore today was decided this morning, a "spontaneous" move that happened when he called up Pakistan Prime Minister Nawaz Sharif to wish him a happy birthday, government sources have told NDTV.
Sources say details of the visit were being worked out by officials till the last minute before the PM took off from Kabul.
The Prime Minister announced the visit in tweets:Mr Sharif, who received PM Modi at the Lahore airport, turns 66 today.
The opposition Congress has questioned the manner in which the visit was announced. "It is unfortunate that we get to know about prime minister's visit through a tweet… India and Pakistan relations are not so good as yet that he stops over there on his way back from another country," Congress spokesperson Ajoy Kumar told news agency IANS.
He also asked why Parliament, which was in session till earlier this week, was not informed. "The parliament session got over just a few days back, why were Parliament and the country kept in the dark. Why didn't the prime minister take the country and parliament in confidence," Mr Kumar asked.
This is PM Modi's first visit to Pakistan since taking office last year and the first visit to Pakistan by an Indian prime minister in 12 years.
PM Modi is expected to visit Pakistan next year for the SAARC summit.
The two prime ministers last met in Paris on the sidelines of the Climate Change Summit on November 30.
["source-ndtv"]