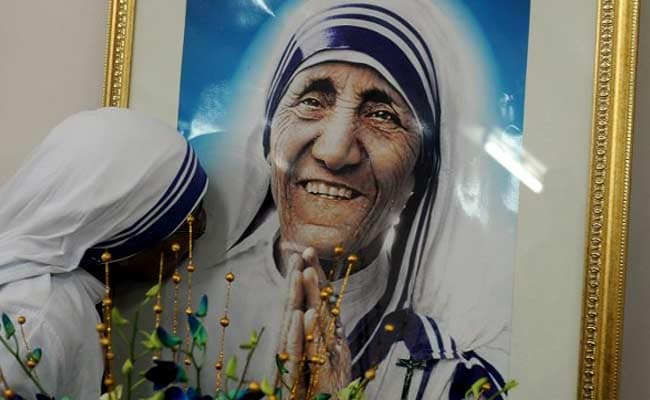 KOLKATA:  Pope Francis has recognised a second miracle attributed to Mother Teresa, clearing the path for the nun to be elevated to sainthood next year, the Vatican said today.
"The Holy Father has authorised the Congregation for the Causes of Saints to proclaim the decree concerning the miracle attributed to the intercession of blessed Mother Teresa," it said in a statement.
Mother Teresa, who dedicated her life to helping the poorest of the poor, is expected to be canonised on September 4 as part of the Pope's Jubilee year of mercy, according to the Catholic newspaper Avvenire in Rome.
"We have now received an official confirmation from Vatican that the Mother would be given sainthood. We are very excited and happy about it," Sunita Kumar, Spokesperson of the Kolkata-based Missionaries of Charity, founded by Mother Teresa, told news agency PTI earlier today.
The Nobel laureate, who died in 1997 at the age of 87, was beatified in 2003 by the late Pope John Paul. Beatification, which requires one miracle, is the last step before sainthood.
A panel of experts, convened three days ago by the Congregation for the Causes of the Saints, attributed the second miraculous healing to Mother Teresa, which involved the inexplicable healing of a man who was suffering from a deadly brain disease, the Avvenire reported on Thursday.
"The first one was in Kolkata many years ago. Now, there is a case in Brazil where one person has been healed miraculously as a result of her earlier prayers," Ms Kumar from the Missionaries of Charity said, adding that such miracles were known to happen even after the death of a saint.
Earlier today, West Bengal Chief Minister Mamata Banerjee tweeted:
Nicknamed the "Saint of the Gutters", Mother Teresa dedicated her life to the poor, the sick and the dying in the streets of Kolkata.
Born to Albanian parents in what is now Skopje in Macedonia, the nun was granted Indian citizenship in 1951.
["source-ndtv"]