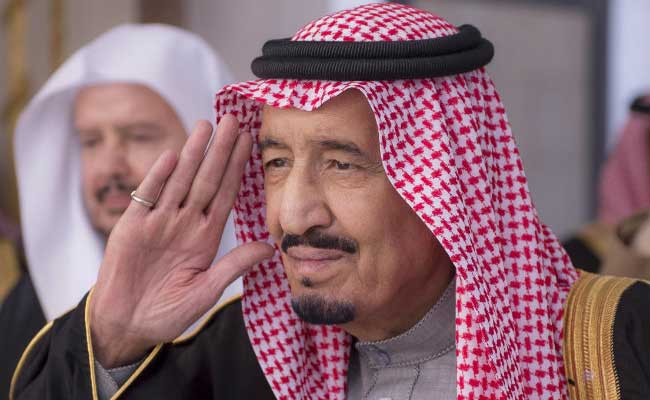 RIYADH: 
Saudi King Salman accused Syrian President Bashar al-Assad today of having aided the rise of the ISIS and called for a political settlement with moderate forces to end the war there.
The solution would be to form "a transitional government made up of moderate opposition forces, ensuring the unity of Syrians and the departure of foreign forces and terrorist organisations," the king said in an annual speech to the consultative Shura Council.
These organisations "could not have found fertile ground in Syria, had it not been for the Syrian regime's policies, which have exterminated hundreds of thousands and displaced millions" of people, said the monarch.
More than 250,000 people have been killed in Syria since the conflict broke out in March 2011.
The kingdom, a key-backer of Syrian opposition groups, has repeatedly insisted on Assad's departure.
Earlier this month, Riyadh hosted a meeting of various Syrian armed and political opposition groups who agreed to negotiate with the regime but set Assad's departure as a condition for any eventual political transition process.
The kingdom "calls for a political solution to end Syria's crisis," said King Salman, who turns 80 later this month and who made only a brief appearance at the council.
He read only part of the speech, the entire text of which was later published on the official SPA news agency.
In November, foreign ministers from countries that back and oppose Assad's regime agreed on a roadmap to end the conflict.
This would see a transitional government set up within six months, after regime-opposition talks, and elections within 18 months.
["source-ndtv"]