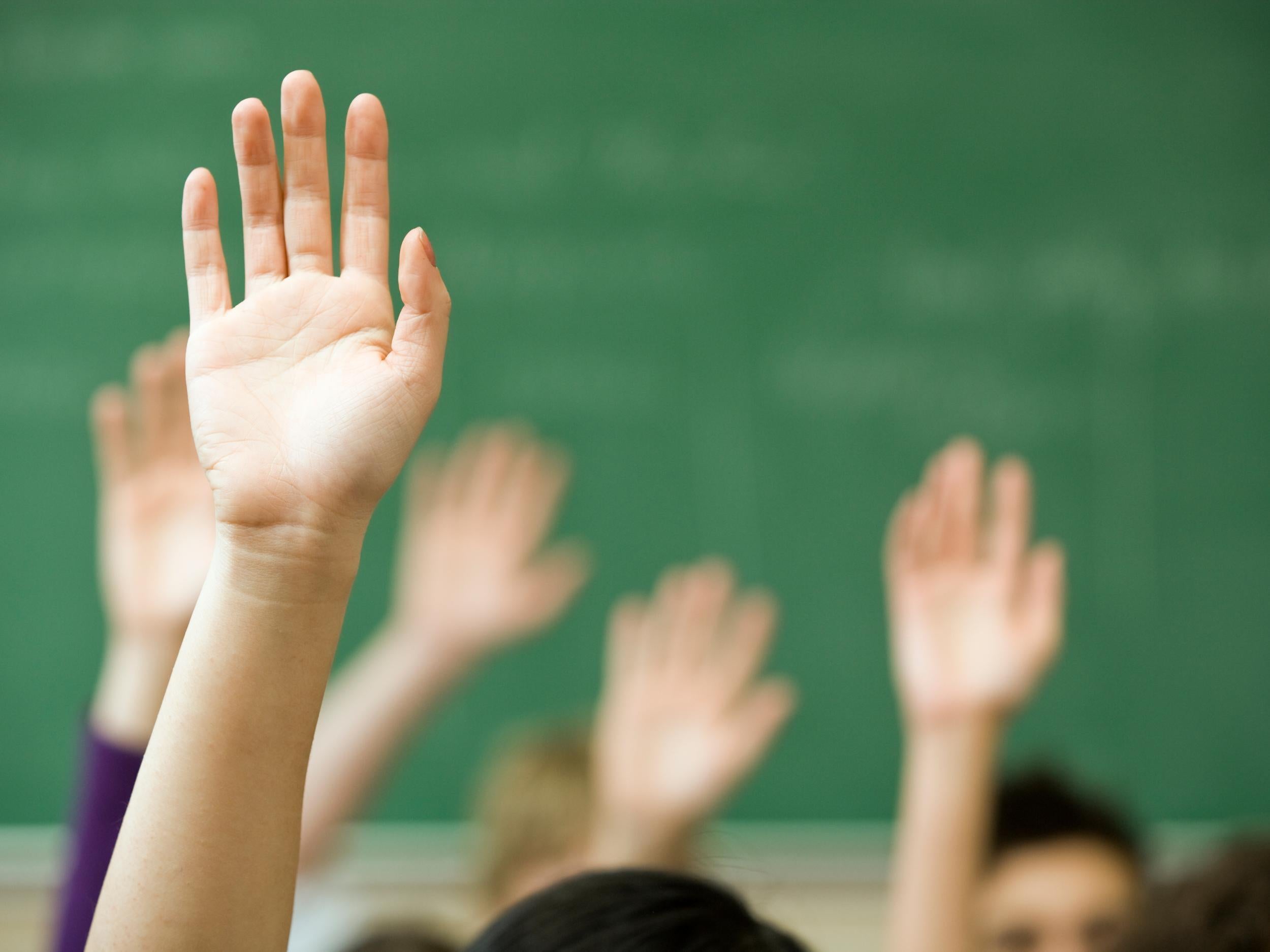 While children might be in favour of a shorter week, parents are less keen. Photograph: Dave Thompson/PA
Schools across England are trying to save money by cutting back on teaching hours and trimming the length of their week, as the ongoing funding crisis casts a shadow over next year's operations. While state schools face a combination of frozen budgets, rising prices, higher pensions and staff costs, many are choosing to reduce hours rather than cut teaching staff in their efforts to save money.
A primary school in Leicestershire is among the latest to consult parents over adopting a shorter week, with children to be let out early on Fridays – but schools large and small are looking at similar solutions. Sandon secondary school in Essex has told parents that next year's pupils could have an hour less teaching a week, along with cuts to PE and personal, social, health and economics (PSHE) lessons for some year groups.
Jo Wincott, Sandon's headteacher, said the changes would save £100,000 a year – the equivalent of two and a half teaching posts – and balance the school budget for next year while protecting pupils taking GCSE and A-level exams.
"If a member of staff leaves, we now think very carefully as to whether
to replace them. We are always looking to reduce our overheads – we have always done that – but we do it more so now," said Wincott. "Parents have been very understanding – I have been keeping parents informed about concerns around financial cuts and also increased overheads. I have been keeping them as up to date as I can without wanting to overburden them."
Families with pupils at the City academy in Hackney have also been told that the school plans to save money by shortening lessons, to save 30 minutes of teaching time a day.
"In the light of recent cash freezes and ongoing financial pressures, the governing body has reluctantly decided that the best way to maintain our high standards and the quality of education for students, while making the necessary economies in the coming year, is to cut the length of each lesson by five minutes, to 55 minutes for a single period," the school's principal, Mark Malcolm, told parents.
The cuts come despite promises by the government that no schools will suffer as a result of the new national funding formula that it plans to introduce. Although the new formula has yet to be finalised, teaching unions say the latest cost-cutting reflects fears by schools that no funding relief is on the horizon, with headteachers remaining pessimistic.
School funding became a key issue in the general election campaign, with candidates saying the subject came up repeatedly on the doorstep with voters. Many parents have also been asked to make monthly donations to their children's school, with others reporting requests to pay for basic items such as stationery, while at least one has asked parents to paint classrooms.
Danemill primary school in Enderby, near Leicester, has proposed a four-and-a-half-day week due to budget pressures. The school week will end at 1pm on Fridays starting from September.
A letter from the school's headteacher, Dawn White, published in the Leicester Mercury said: "As you may be aware, the fairer funding formula has resulted in schools receiving significantly less money in their annual budgets from the government, and Danemill is not an exception."
The Department for Education (DfE) said it was unfair of the school to link the proposed early closure to the new funding formula as it had not yet been implemented. "The national funding formula cited in the headteacher's letter hasn't even been implemented – the second phase of the consultation has only just finished. No decision has been made on the fairer funding formula and probably won't be by October 2017," the DfE said.
Parents have reacted with dismay, according to the Mercury. One unnamed father told the paper: "This is in the middle of the working day. Lots of parents have to work to make ends meet. It is unworkable madness."
Tim Stone, the chief executive of the Discovery Schools Academy Trust, which runs Danemill, said the proposal to close early on Fridays was being put out to consultation with parents.
He said: "There are a number of schools nationally who have run this model successfully for both children and families, and as a trust, we encourage schools to explore new initiatives that they feel will bring the most benefit to children's learning. We will be collecting feedback from parents up until 10 July to allow parents the opportunity to share their views."
Last week another primary school, Westwood community school in Cambridgeshire, also proposed lunchtime closing on Fridays.
["Source-theguardian"]