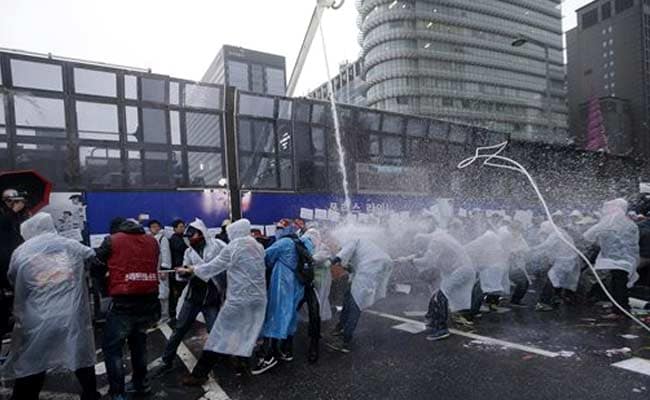 SEOUL: 
Hundreds of South Koreans plan to stage another march in Seoul against conservative President Park Geun-hye, whose increasingly harsh treatment of unions and dissenters has critics comparing her with her late dictator father.
The rally on Saturday will be the latest in a series of mass protests against the government in recent weeks, although police say they expect the turnout to be smaller than previous gatherings. A huge demonstration on November 14 left dozens hurt after police clashed with protesters.
The demonstrators are upset at Park's conservative labor, trade and education policies and also what they see as her attacks on personal and political freedoms. Analysts say widespread frustrations among young people over joblessness and inequality are also fueling anger behind the protests.
["source-ndtv"]