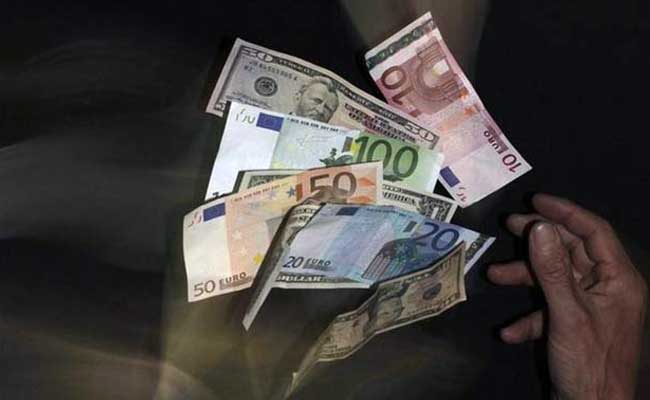 ZURICH: 
At least four Indians figured in the list of unclaimed bank accounts made public by Switzerland today, which contains over 2,600 accounts and 80 safe deposit boxes.
The total holding in these accounts is estimated at about 44 million Swiss franc (about Rs.300 crore). However, the specific figure for the accounts of people from India was not disclosed.
Out of the four Indians, place of residence of two has been mentioned as India, while it is Paris for one. The place of residence for the fourth person was not disclosed.
These include Pierre Vachek, whose residence is mentioned as Bombay, Bahadur Chandra Singh from Dehradun, Dr Mohan Lal from Paris and Kishore Lall.
Mr Vachek's date of birth has also been disclosed.
The relatives and heirs of these people will have 1-5 years to submit their claims for these accounts, the Swiss Banking Ombudsman and the Swiss Bankers Association (SBA) said.
This is the first time that Switzerland has published a list that is aimed at giving their owners' heirs a chance to claim the funds in these accounts. Only those accounts form part of this list which have got at least 500 Swiss francs and have remained unclaimed at least 60 years.
The list contains names of people from Switzerland, Germany, France, the UK, the US, Turkey, Austria and various other countries.
The list follows a new law in Switzerland that mandates publication of the names of the owners of very old dormant customer relationships on an annual basis starting 2015.
"If no legitimate party claims the assets that have been published within one year of publication, the banks must by law transfer the assets in question to the government," the Swiss Bankers Association said.
The claim deadline for potential legitimate claimants is five years if the assets in question have been dormant since at least 1954.
"The number of names published in December 2015 is just over 2,600; connected to these names, there are currently assets of around CHF 44 millions. Additionally, around 80 safe-deposit boxes are currently published," the SBA said.
The list includes accounts which had a minimum balance of 500 Swiss franc and have been dormant for minimum 50 years.
An account is declared dormant in Switzerland if the bank has had no contact with the customer for 10 years.
Switzerland has long been known for its tough banking secrecy laws, but it has been under intense pressure from India and other countries to clamp down on those suspected of stashing illicit wealth in Swiss banks.
Of late, Switzerland has begun to shed the famed banking secrecy veil and has begun making public the names of Swiss bank accounts holders about whom it has been approached by foreign countries for information.
These names are being published in Switzerland's official gazette pursuant to information requests received by the Swiss Federal Tax Administration (FTA) from the foreign countries.
Names of several 'Indian nationals' have also been published in this regard, while the gazette has also made public the names of some entities based in foreign locations for which the tax authorities from India have sought information.
The FTA has already shared details about some of these individuals and entities with the Indian authorities.
However, these details have not been disclosed in the gazette, which mentions that the information needs to be kept secret and could be shared only with those concerned with their assessment or prosecution and only for such purposes.
["source-ndtv"]