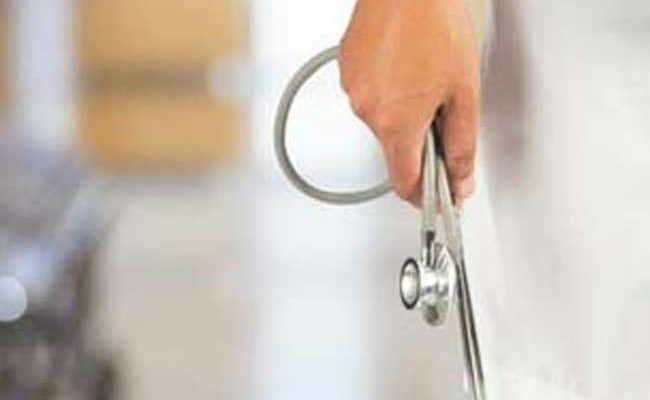 LONDON: 
A Syrian surgeon based in Britain who launched a series of racist and abusive rants against Indian doctors, saying they should "clean toilets", has been banned from practising medicine.
Ragneb Nouman, who also said Indian doctors would be the "downfall of the NHS" referring to the National Health Service has been struck off the UK medical register.
52-year-old Mr Nouman also called a colleague an "Indian b******" during an argument in front of patients at a hospital bus stop, but blamed his racist remarks on stress due to the ongoing conflict in his home country.
The General Medical Council (GMC) launched an inquiry into his comments, but when Mr Nouman was quizzed over the phone he told an investigator that "Indians should be gardeners" and claimed Indian doctors were only complaining about him "because they are rude".
A GMC Medical Practitioners Tribunal Service hearing in Manchester this week concluded that his behaviour had been "unacceptable".
Summarising the decision, panel chair Dr Harvey Marcovitch said, "You (Nouman) also repeatedly expressed racist views, namely derogatory and offensive words and phrases towards Indians. You have repeatedly and publicly accused those entrusted with assessing your performance of being dishonest."
"The panel is concerned that this is evidence of a deep-seated attitudinal problem. It has already noted in its determination on impairment that it considers the risk of you repeating similar behaviour is high."
"It finds that the apologies provided in your submissions at this late stage lack sincerity. Whilst the panel understands that you may have been 'angry and nervous' due to the situation in Syria at that time which affected members of your family, it is of the view that this in no way excuses your behaviour," it said adding it considered his behaviour unacceptable.
Mr Nouman, who was working at the University Hospital of North Tees, in north-east England, had become embroiled in a row with a co-worker and told him that he had "no problem with Arabs or Jews, only Indians and the Indian population".
In some emails, Mr Nouman denied being racist but condemned what he called "b***** Indians".
He was suspended in May 2013 and in December 2013, a GMC assessment found his professional performance "unacceptable".
Mr Nouman told the Manchester tribunal hearing that he was pursuing a career in orthopaedics in Romania but the panel banned him from all kinds of medical practice in light of his racist views.
["source-ndtv"]