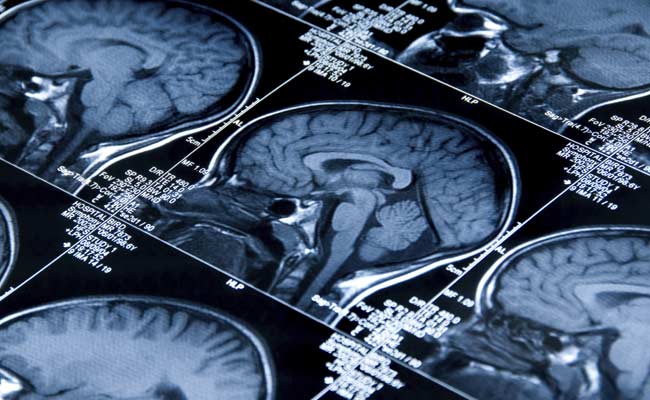 NEW DELHI: 
Doctors successfully removed a huge bulge the size of a tennis ball located in a 52-year-old woman's brain at a private hospital in New Delhi.
Team of three surgeons at BLK Super Speciality Hospital performed a minimally invasive brain surgery using flow diverter technique to save Sundus Salman who had a 7-cm 'giant aneurysm' located in her brain.
"Aneurysms larger than 2 cms (1 inch) are rare and are called 'giant aneurysms'. Salman's aneurysm was 7 centimeters which is extremely huge and surgery in such cases carries huge risks given that it involves vital areas in the brain. The 3D imaging helped us define high risk areas," said Dr Vikas Gupta, Director, HoD, Neurosurgery, BLK Super Speciality.
"Salman wrote me a mail in November stating a huge bulge in her brain and restricted eye movement which she was suffering from last eight years. Her aneurysm surgery earlier had failed and this time there were greater chances of the aneurism to rupture because of its size," Dr Gupta explained.
"Salman had been operated in Turkey earlier. Her aneurysm was previously treated with stent assisted coil embolization in 2007," Doctor YP Bundela, Sr Consultant, Neurosurgery at the hospital, who was also involved in the surgery said.
"A newer form of technique using Max Merlin devise to divert the flow of blood was mounted on the bulge of the aneurysm. This resulted in diverting the blood flow away from the bulge.
"The entire procedure was done successfully in first week of December. Next day Salman's eye movements and vision improved and she was discharged after a week," Dr Gupta said.
Dr Gupta claims that Max Merlin devise, which is a balloon mounted flow diverter, has been used to correct aneurysm of this size for the first time in the country.
["source-ndtv"]