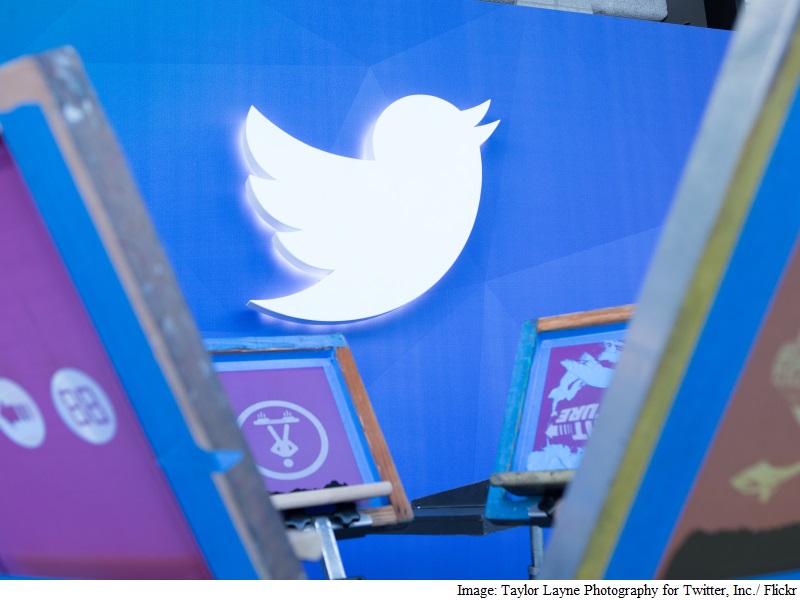 Twitter named Hugh Johnston and Martha Lane Fox to its board, adding a consumer products heavyweight and a British technology entrepreneur as it struggles to gain traction with a wider global audience.
Johnston, chief financial officer at PepsiCo Inc., was named to the audit committee, Twitter said in a regulatory filing Friday. Fox is a member of the House of Lords in Britain and the co-founder of Lastminute.com, a travel and leisure website.
Twitter has vowed to bolster its board and take other steps to improve its performance amid signs of a slowdown. The social media company added no new users in the fourth quarter, underscoring the urgency of making the service palatable to a wider audience than its foundation of journalists, celebrities and politicians.
"Turnover on the board was necessary – any development here is incrementally good news," said James Cakmak, an analyst at Monness Crespi Hardt & Co. "You are bringing in the CFO of one of the biggest brand marketers in the world — there are definitely synergistic opportunities there. For Martha Fox, the international commerce experience certainly could help them think about ways they can increase conversion and possibly expand into new partnerships."
The board was criticized by some last year for being slow to appoint a successor to Dick Costolo as chief executive officer, before Jack Dorsey, who was serving as interim CEO, stayed on permanently while also remaining the leader of Square Inc.
Soon after Dorsey took the job as CEO at Twitter he said he was likely to make changes to the board. He appointed Omid Kordestani, a former Google executive, as chairman, and set out trying to recruit outsiders who would give the company fresh perspective, with diversity as a priority.
Fox, 43, brings insight from her experience as a UK tech entrepreneur and politician. She is the founder of Lucky Voice, a private karaoke company, has served since 2012 as the chairman of MakieLab, a 3D printing and game company and has been the chairman since last September of Doteveryone.org.uk, an organization to advance the understanding and use of Internet-enabled technologies. She has served as a board member at UK broadcaster Channel 4 and retailer Marks & Spencer.
"I'm joining the board of Twitter. Thanks Jack, Kordestani. I can't wait. Best. Job. Ever. Watch out Silicon Valley," tweeted Fox, who has almost 200,000 Twitter followers.
Fox will be the second woman to join a board that has been criticized for its homogeneity. Kordestani and Dorsey suggested there would be more board appointments to come that would address that.
"More additions to the board soon, ones that will bring diversity and represent the strong communities on Twitter. This matters & is a must," Dorsey tweeted.
Peter Currie and Peter Chernin, who have terms expiring at the 2016 annual meeting, requested to not be considered for re-election, according to the filing.
PepsiCo's Johnston, 54, isn't exactly a power Twitter user. He sent his first tweet within minutes of the announcement.
"Looking forward to partnering with" Dorsey, Kordestani and the Twitter board "to strengthen its power and impact," he wrote. As of Friday morning, he had 341 followers and was following 129 people.
Johnston has worked at Purchase, New York-based PepsiCo for nearly three decades. He may be a Twitter novice, but the maker of Doritos and Mountain Dew isn't. Each of the company's major brands have Twitter handles – its namesake soda has nearly 3 million followers – and activity on the social media platform is increasingly cited as a sign of a successful marketing campaigns.
PepsiCo CEO Indra Nooyi, who joined Twitter in November, lauded the success of Mountain Dew Kickstart's Super Bowl ad based on the fact that it developed a trending hashtag.
"For Twitter to have a board member from a company like Pepsi, which is a large advertiser, would not be surprising," said Brian Wieser, an analyst at Pivotal Research Group. "To the extent that the board is often a sounding board, especially when it comes to longer-term choices, it's often the case it wants someone to have perspectives that will relate to customer interest."
["source-Gadgets"]