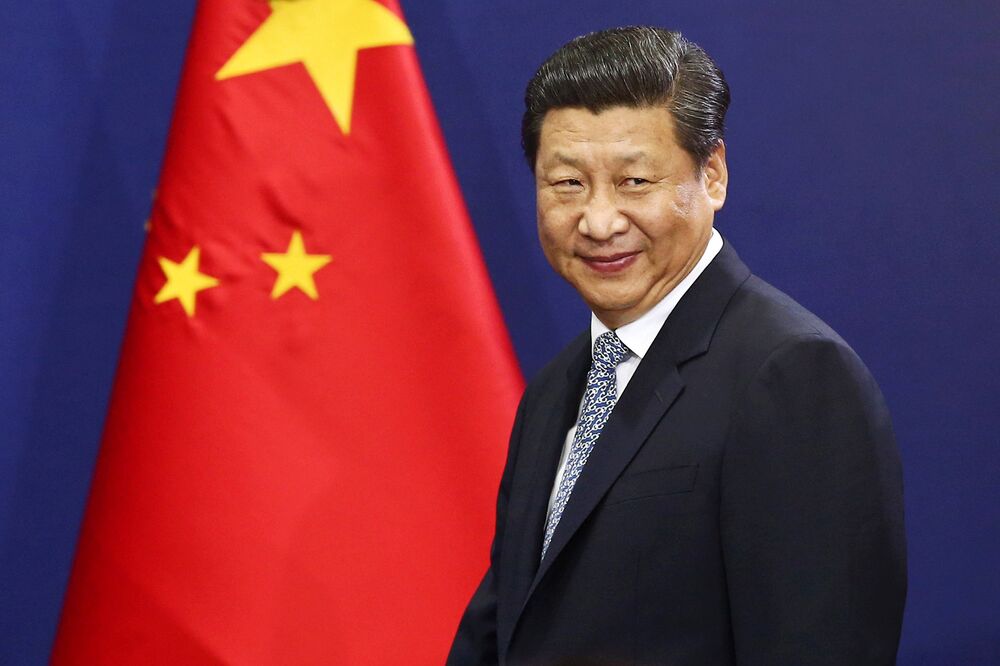 Once every five years, China's leaders get together to consider ways to improve the country's gigantic and complex financial system. The next meeting of the National Financial Work Conference takes place July 14-15 in Beijing, with President Xi Jinping expected to attend. There'll be plenty to talk about. Reining in financial risk is a key policy goal for Xi, along with getting China's various regulators to work together.
1. Does this meeting accomplish anything?
Yes. The meeting has held a special place in China's economic and political calendar since it was introduced to encourage more sustainable economic growth following the Asian financial crisis. The first conference in 1997 saw the establishment of an insurance regulator and a plan to bail out China's largest banks. The second led to the creation of a banking regulator and a drive to list major state-owned lenders on overseas stock exchanges. The 2007 conference oversaw the creation of the sovereign wealth fund, China Investment Corp., which now has $813.5 billion of assets. The meeting in 2012 focused on the fallout from the global financial crisis.
2. What's different this year?
Delegates are likely to consider giving the central bank a leading role in overseeing China's other financial regulators. Markets are currently governed by regulators for each of the banking, securities and insurance sectors, working in conjunction with the central bank, the People's Bank of China. The aim is to create a more focused approach to reining in risk. The ruling Communist Party is homing in on threats to economic stability posed by a rapid growth in credit, a ballooning shadow banking sector and an overheating property market. Xi's involvement in the meeting "underscores that addressing financial risk is undoubtedly still a top policy priority," said Andrew Polk, co-founder of research firm Trivium China.
A QuickTake Q&A on regulators' crackdown on risk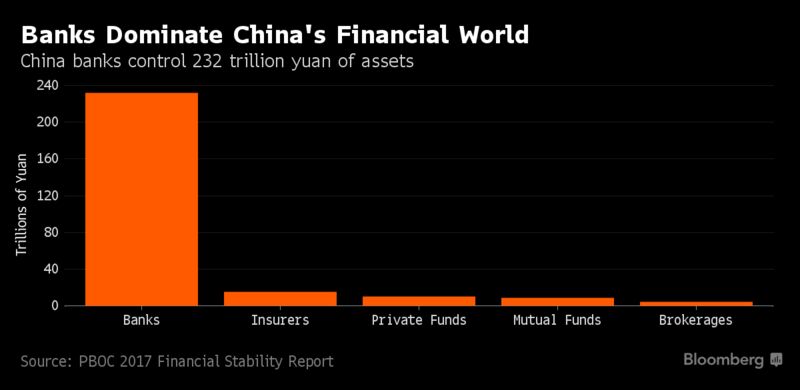 3. What's the big deal about policy coordination?
Pushing for better collaboration between institutions is nothing new, but China's stock market turmoil in 2015 and the explosion in shadow banking have given that drive renewed traction. The existing structure for financial oversight has allowed some investors to benefit from differing rules set by different regulators (known as regulatory arbitrage). It's also contributed to the growth in trillions of dollars of risky financial products such as wealth-management products. In its 2017 financial stability report, the PBOC floated a "joint force" approach to strengthen the coordination of financial supervision and to fill gaps in regulation.
A QuickTake explainer on the buildup of wealth-management products
4. What else will be discussed?
Delegates will probably mull ways to deepen the country's financial markets and ongoing measures to internationalize the yuan. There might be opportunities to exchange views about potential successors to Zhou Xiaochuan, who may be attending his last work conference as governor of the PBOC. Also likely to be on the docket are measures to curb the shadow banking sector, which Moody's Investors Service estimates is valued at $9.5 trillion in China, or about 87 percent of the nation's gross domestic product.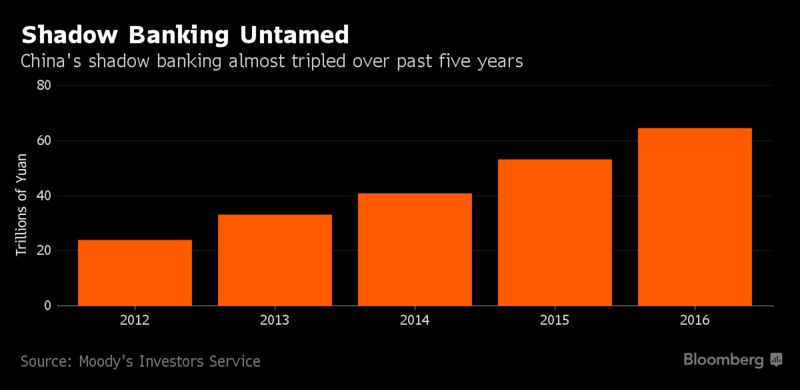 A QuickTake explainer on shadow banking
5. Should we expect any concrete outcomes?
Previous work conferences generated some significant policy developments, but this time may be less fruitful. That's mostly because of the timing, coming months before the all-important 19th Communist Party Congress in the fall, when officials will reveal details of the party's twice-a-decade leadership transition. Any "serious adjustments" to the financial regulatory structure won't be made until after the congress, Polk said. The financial work meeting will probably be more about pointing out the direction instead of hammering out policy details, according to Zhao Yang, Nomura Holdings Inc.'s chief China economist.
The Reference Shelf
QuickTakes on shadow banking, the crackdown on financial risk, wealth-management products and internationalizing the yuan.
Bloomberg reports on the PBOC's likely expanded role in financial oversight and another story in February on greater coordination between regulators.
Bloomberg View's Christopher Balding calls for tighter standards in China's insurance industry.
["Source-bloomberg"]