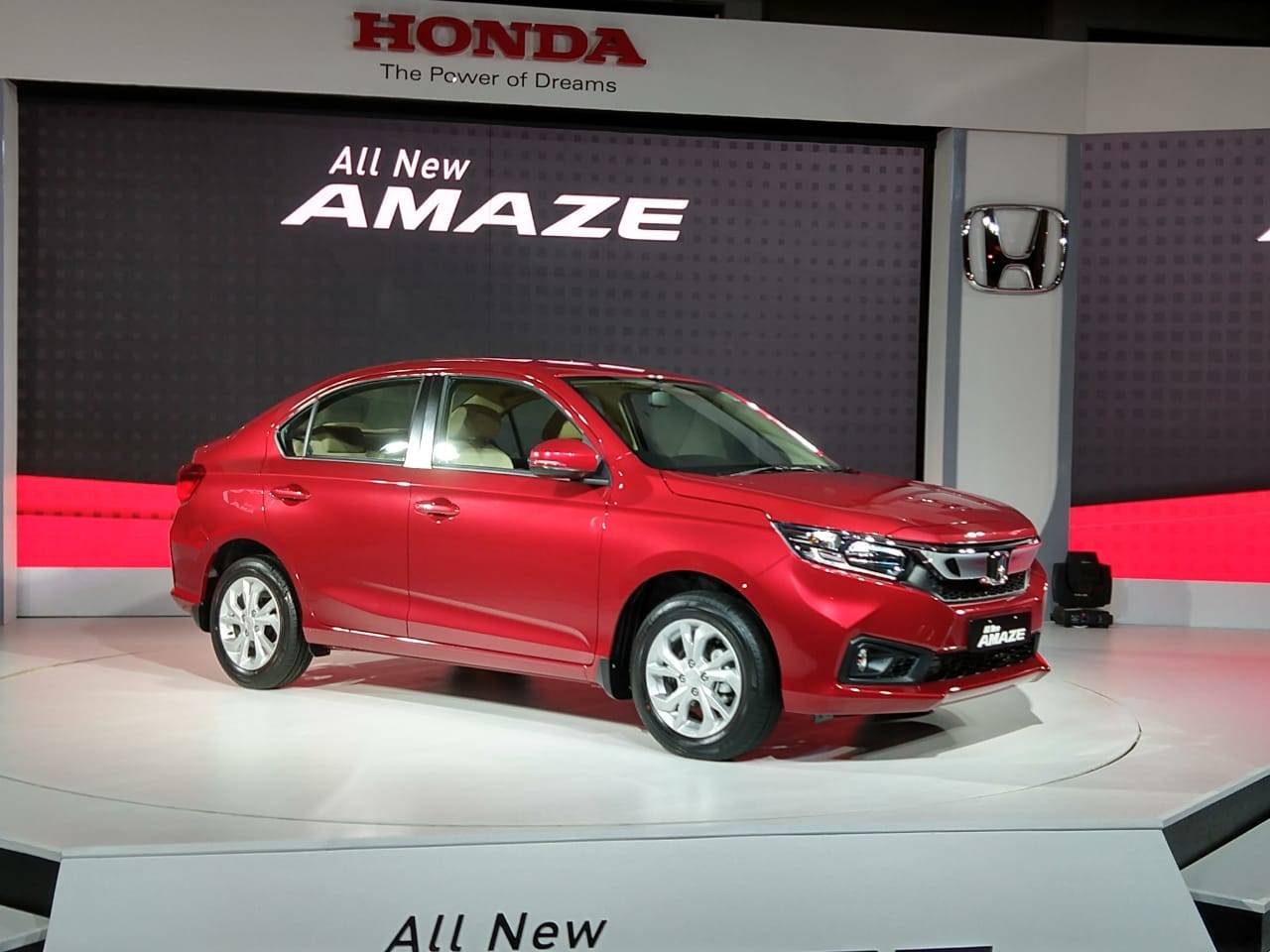 New Delhi: The Japanese carmaker, Honda Cars India (HCIL), is expecting a double-digit growth this financial year. The carmaker is also optimistic that the tier 2 and tier 3 cities will play a key role in driving the growth with its second-generation Amaze.
Currently, the company is getting a bigger contribution of its overall sales from the metros.
"We are expecting to grow faster than the industry in this FY18-19 and expecting a double-digit growth this fiscal. With the second-generation Amaze, we are wishing to grow significantly in the tier 2 and tier 3 markets. The new Amaze will give considerably higher cumulative sales YoY compared to the outgoing Amaze model," Rajesh Goel, senior vice-president & director – Marketing & Sales, Honda Cars India told ETAuto.
It is unlikely for the company to achieve its long-pinned 3 lakh units annual sales target this fiscal. "I wish to reach this target as soon as possible, but right now, I cannot give you a timeline," Goel said.
The carmaker on Wednesday launched the second-generation Amaze and is planning to launch the CR-V and the Civic this year. Goel is targeting to pull these three products successfully, which will decide the future course of the company's plans and strategies.
It is also planning to bring refreshes of Jazz, City and other cars during this period.
Going forward, Honda Cars is looking to target younger buyers. Currently, the average car buyer's age is 35 years, and this is expected to come down. The age group ranges between 24 years and 40 years right now with its WR-V and Amaze models.
The focus for the carmaker now would be enhancing engagement with the customers. Although, it is not planning any significant increase in the number of outlets, which is about 350, but will enhance the quality of services and features it is providing. But, it will try to build smaller outlets to get deeper penetration in the market.
Also Read: Honda Amaze launched at a starting price of Rs 5.59 lakh
"We believe that with the new Amaze, we will be able to increase desirability and aspirational quotient of Honda," said Goel.
The first generation Amaze, which was launched in March 2013, saw the advent of the 1.5L famed Earth Dreams technology diesel engine of Honda in the Indian car portfolio for the first time. This pushed the carmaker at the number three position.
The first-generation Amaze recorded cumulative sales of over 2.5 lakh units so far. The company touched it peak sales in FY2015-16 at 192,060 units on the back of the compact hatchback Jazz and strong sales of mid-size sedan City and compact sedan Amaze.
However, the sales of the company fell down to 1.7 lakh units in FY17-18.
The carmaker is trying to improve the experience with its cars in terms of reliability. The new Amaze for the first time will offer a three-year unlimited warranty.
Goel, who is the first Indian in Honda Cars to work at an important position of purchase, added: "I was the only non-Japanese to hold such position at the headquarter and was handling purchasing of over $25 billion."
The new Amaze has the highest-ever level of localisation of 96.5 per cent, despite having much sophisticated features. "We are expecting all the upcoming mass models to have at least 95 per cent of local contents," Goel said.
The carmaker is also trying to retain its premium brand image with the new launches.
"Premium is a broad word and different people have different perception. My understanding about premium is …we are a brand, which is identified for high quality, advance quality, sporty image, including performance, and we would like our brand to be associated with these. So no matter which segment you are in, as long as our customers associate with this, we would be believed as a premium brand and I don't think price or anything else defines premiumness," he said.
According to Goel, digital is going to be focus and strong medium for marketing as this a measurable device and it helps you in tracking your customers and their spending. "Therefore, it gives you an opportunity to make targeted marketing. However, digital still has limitation here," he added.
Talking about electric vehicles, Goel said that the company is ready with the technology and will bring EVs only after the government will make a clear policy announcement.
How a Honda car is made at Tapukara plant